Verdi — La forza del destino
Last weekend, I've been to the Opéra Bastille to watch La forza del destino by Giuseppe Verdi.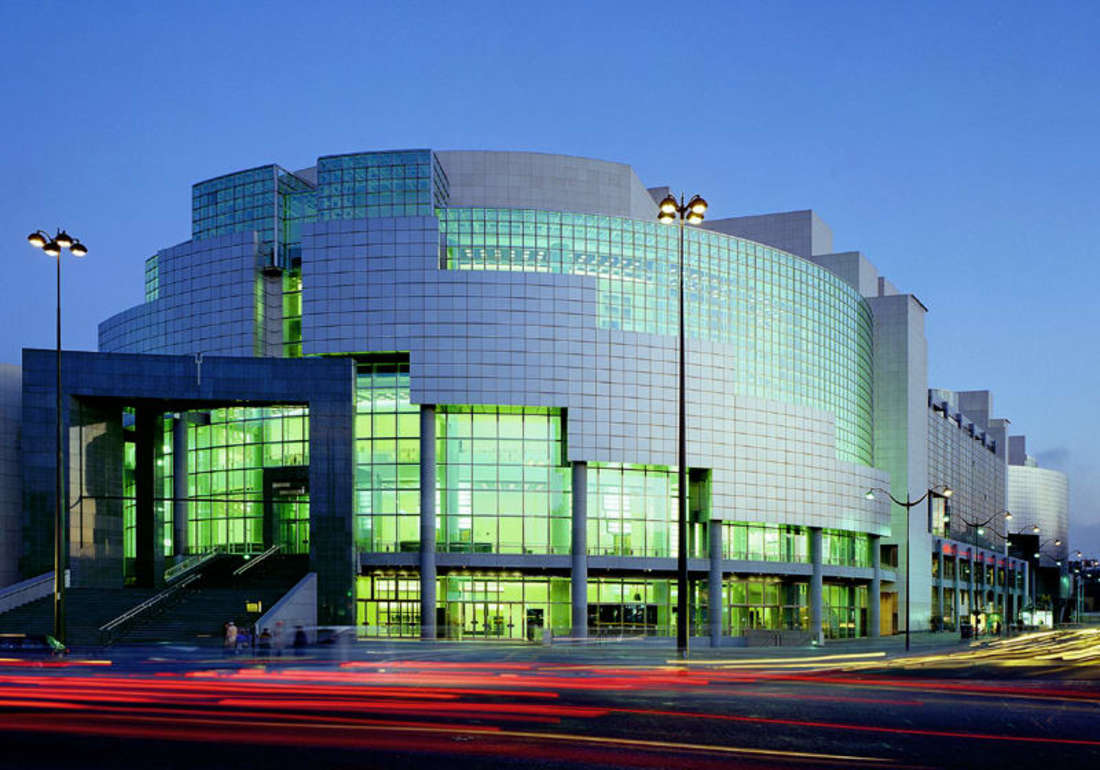 Apparently, the piece is frequently performed in operas, and the overture is part of the standard repertoire for orchestras. I personally fell in love with the short motif which gets repeated on different occasions throughout the work. It's at 45 seconds in, but listen to the whole video, your ears will thank you.

The plot is about Leonora di Vargas, daughter of the marquis of Calatrava, and Don Alvaro, her suitor. Both of them are in love of each other, but Leonara's father opposes their union. As Leonora decides to elope with Don Alvaro, the marquis find them together and threatens Don Alvaro with death. Don Alvaro surrenders to protect his lover's honor, but as he tries to kill himself with his gun, Leonora forcibly prevents him and a shot is fired at the marquis. The father dies, cursing Leonora. A year passes and the couple has become separated. Leonora takes refuge in a monastery, and Don Alvaro joins the Spanish army under a false name. He saves the life of Don Carlo, Leonora's brother, who also serves under a false name. Both of them become friends, but Don Carlo eventually discovers who Don Alvaro truly is, and confonts him in a duel. However, the soldiers take them apart, and Don Alvaro leaves the army to enter a monastery. Don Carlo tracks him down and finds him again. Don Alvaro tries to reason him, to no avail: they duel a second time, and Don Alvaro mortally wounds Don Carlo. As he seeks for help to save his foe, he meets Leonora, and they recognize each other. Leonora goes to her brother's side and gets stabbed by the dying man. The piece ends on Leonora's death, under the eyes of Don Alvaro.
I was flabbergasted by Elena Stikhina, Leonora's actor. Her voice was divinely beautiful, and she outclassed all the other female singers by far. Granted, she had the main role, but still. Her monologue inside the cave in Act IV Scene 6 was striking. I also enjoyed the dialog between Don Carlo and Don Alvaro in the previous scene. The motif was sublimed by the conflict of emotions to which Don Alvaro was subjected. Here, please listen to it!

One of my favorite moments of the opera is when Don Carlo hesitates to break the seal of Don Alvaro's letter. Long story short, at one point, Don Alvaro is grievously wounded and asks Don Carlo to destroy a sealed letter for him without reading its contents. However, Don Carlo suspects him to be his sister's lover. The dilemma he faces is of the highest order: should he listen to his vengeful instinct and open the letter, forsaking his honor? Or should he hold his promise even if Don Alvaro is his father's murderer? Here is the English excerpt of the opera's libretto:
And the oath I swore?
And my life that I owe to his bravery?
But I saved him, too!
And what if he were the cursed Indian, who soiled my blood?
Determinedly, I will break the seal,
goes to do so
no one can see me here.
stops
No? But I can see myself.
He throws down the envelope and backs away in horror.
I loved that particular line:
But I can see myself.
Indeed, we all believe we must do certain things because that is what society expects of us, when your only real limit is your conscience. And that simple sentence summarizes it all too well. No matter if there is a witness or not, you will always bear the weight of your actions. You can divert your attention from it, trying to find relief in superficial pleasures, but the consequences of your choices will relentlessly follow you wherever you go. Then again, your reaction to those consequences may vary greatly depending on your upbringing. In Don Carlo's case, his honor as a noble is as important as his own life, but so is his name. And he has to choose between both.
Truly, a masterful scene.